There are so many shows that it can be a challenge finding the Best Movies on Netflix. That's especially so if you consider the limited navigation system. To help you out, we've sifted though and plucked out some of the best it has to offer.
From dramas to comedy and action-packed flicks, Netflix can be great for anything from a single exciting movie to a long extended binge-watch. It's also got much to offer to almost any taste even if you like the classics or hard-to-find foreign film.
Here's our list of some of the best movies on Netflix in a few choice categories;
Best Drama Series on Netflix
1. Suits
Stretching on for an epic nine seasons, Suits is much more than your average courtroom drama. Top lawyer Harvey Specter kick starts the series trying to hire a new associate. Enter Mike Ross, the only candidate to raise Specter's eyebrow with his brilliance – sans law degree. The entire series revolves around the dynamic partnership these two birds of a feather build as they challenge Manhattan.
2. Orange is the New Black
Still hot off the reels of its finale, Orange is the New Black is a prison flick – with chicks. As much as that sounds sexist, having a character named Poussey certainly didn't help. Nevertheless, OITNB throws together a mix so diverse in background that lines are drawn between race, alignments, and indeed everywhere else as well.
3. The Blacklist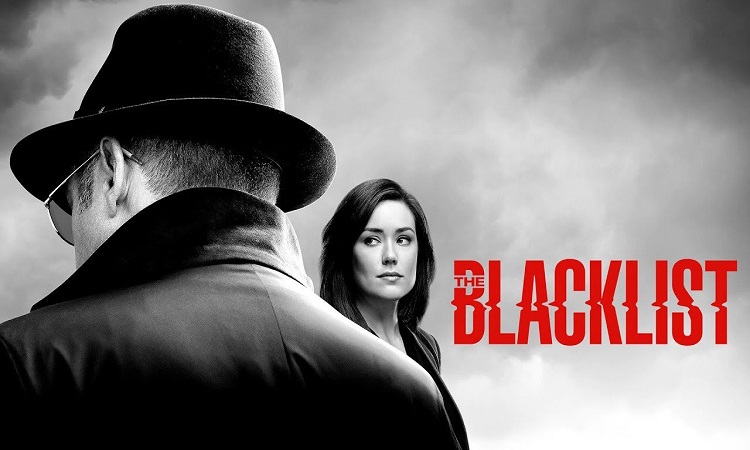 Raymond "Red" Reddington, a person at the top of the US government's most wanted list somehow ends up as part prisoner/informer of the FBI. At the same time, he shrewdly makes use of their resources to further his own goals. Each episode sees the pursuit of a new 'blacklister' named by Reddington – individuals who can do much harm to the US if not caught.
4. NCIS
Follow Special Agent Leroy Jethro Gibbs and his team of very special agents as they investigate crimes involving US Navy personnel. This epic series has been running since 2003 and is now still going strong as it gets renewed for a 17th season.
The drama isn't all abut crime but builds on the close relationships that develop between the characters involved. Each of them has their own persona and quirks, from the strong but silent Gibbs to the wannabe playboy that is Agent DiNozzo. Definitely one for the binge-watch list!
---
Best Movies on Netflix – Action
1. Jessica Jones
Jessica Jones is all about crime, murder, morality, and heroism. It's a short season consisting of 13 episodes that revolve around the main character, Jessica. The season shows the struggle Jessica faces on erasing the memory that her mother was a psychotic and brutal murderer.
2. El Chapo
Released in 2017, El Chapo follows the life of Joaquin Guzman, a mobster who almost single handedly built the entire drug trade of Mexico to epic proportions. It is a total crime and action series which features El Chapo's life as a criminal and his rise to power. Just like many folk villains, Joaquin Guzman is seen not just as criminal but also a sort of Robin Hood to the people.
3. Black Panther
The Oscar award winner Black Panther is a movie that revolves around black star power. It focuses on the life and devaluation of coloured men and the struggles they face. Black Panther features a fictional African leader who is wealthy enough to get anything done.
The action and adventure will make you fall for more and you will want to keep watching it. What you will love most about this movie is that Black Panther doesn't look like a simple superhero film but more than that. The uniqueness of this movie lies in its romance and exciting story and a subversive as well as funny outline.
4. 6 Underground
For a quick fix of thrill and laughs (the best mix there is) take a gander at 6 Underground. Unique individuals from around the world take on the evildoers of the world. It starts with a billionaire (of course) getting fed of of watching crims rule the world and he decides to form a group of vigilantes.
From spy to doctor to parkour runner, the six go after evildoers and end up getting pursued by both mafia and police alike. Not the most auspicious start to their new careers. In between you'll see interactions between the team ranging from disagreement to romance. It's got a little of everything thrown in with all the action.
5. Daredevil
Daredevil is another trending and one of the best seasons on Netflix which features Matt Murdock and his life. Matt, who got blinded in a very delicate age has some amazing powers. Using these powers, Matt tries to find and fight the crimes which take place in the streets of New York as the sun goes down.
This blind but extraordinary man sweeps injustice from the streets and serves as a lawyer as well. He sneaks out at night and does even more astonishing things. You will learn more as as you watch this season on Netflix. The season is by Marvel Television, created by Drew Goddard.
---
Catch All the Action With Surfshark
Unlimited Netflix Access is just a click away
---
Best Horror Movies on Netflix
1. The Walking Dead
Trying to save their life from the crowd of zombies, a group of people face many struggles and challenges. The survivors don't only face challenges from these fierce "walkers" but also other survivors as the season goes on.
There are a total of 10 seasons of The Walking Dead and we are expecting more in the future as well. The first season begins with the background of a zombie apocalypse, followed by other seasons consisting of various rescue missions, attacks, and conflicts. From deadly flus to other horrible scenes, The Walking Dead is one of its kind and certainly worth a watch.
2. Z Nation
Life gives you hope, and you keep on struggling as long as you are alive. That is what Z Nation is about. The entire show focuses on the efforts of a group of people who try to join (hopefully) civilization by trekking across of post-apocalyptic United States. Unfortunately, the good ole USA has lost its charm and has become zombie-infested!
The season begins three years after a hostile attack of the zombie virus attacks the country. The only survivors of this attack travels in the hope of presenting their blood to a lab which may become the last hope of human life on this planet.
3. Van Helsing
This Canadian horror is still ongoing and the fourth season has just kicked off. Anchored by the talented Kelly Overton as Vanessa Van Helsing, the series is set in a world overrun by monsters and vampires alike. Van Helsing, the descendant of a famed vampire hunter is thrown into the mix with comrades and the fight is on.
Life post-apocalypse is anything but boring as you follow a group of mismatched characters across the wasteland, ironically tearing apart anything typing to stop them from reaching safety.
4. Supernatural
Supernatural is one of the most famous horror series aired on Netflix. It is an American television series revolving around two very different brothers – Dean and Sam. The brothers fight off supernatural powers and investigate the strange occurrences that took the life of their mother.
There is a bit over everything thrown into this epic series which has now run over a course of 14 seasons. Bouts between human beings and supernatural powers are the main thrill and you'll see encounters with demons and a whole lot of other strange creatures many of which we are sure you've never even heard of before.
5. From Dusk till Dawn
If you are into action and horror then this is a must-watch for you. From Dusk till Dawn is an American action / horror film is all about vampire conspiracies and the wilderness of deserts. The series is full of myths and various backstories plus characters add to the flavour.
6. Cult of Chucky
Yet another movie in the famous Cucky line, this Slasher flick still sends chills down the spine. This episode sees Chucky return yet again to terrify Nica who resides in an asylum. Chucky also takes the opportunity to settle old scores -aided by his significant other.
---
Best Movies on Netflix – Hilarious Comedy
1. Mr. Iglesias
This comedy film begins in a school where you see Gabriel Iglesias playing the character of a teacher. Mr. Iglesias has a charming and bubbly personality and unsurprisingly a jolly and a cheerful person. The role of a teacher suits him perfectly in this sprightly season.
You will be excited to discover the personality of Mr. Iglesias as he helps his students to unlocks their hidden talent and full potential. A reformed alcoholic, Iglesias also attends various Alcoholics Anonymous meetings.
2. Brooklyn Nine-Nine
This is one series that will have you laughing in stitches as you follow the antics of immature detective Jake Peralta and his band of cohorts. Herding them like a flock of cats is the interpid Captain Raymon Holt, a black, gay police captain who heads the station.
2. You Me Her
The lives of a suburban married couple fracture and re-bond as the couple explores a polyamorous relationship with an escort, no less. Over the course of four seasons, the triplet explore various ares of sexuality with sometimes hilarious results.
Deeper down, the series also looks at issues such as a lack of sex drive between the couple and their desire to conceive. While funny there is also ultimately a byline about the struggles faced in the confrontation of insecurities and feelings.
3. The Big Bang Theory
Perhaps one of the most popular comedies on Netflix, The Big Bang Theory has just rounded up with an amazing 12 seasons. It offers a geeky mixture of fun, excitement, romance, and weirdly enough, fantasy at just the right times.
The story follows two brilliant physicists with amazing minds, Leonard and Sheldon. Unfortunately, intelligence doesn't translate well to social skills and when a beautiful Penny shifts in next door, chaos ensues for a time.
4. Glee
Glee is a comedy-drama television which is about social issues such as race, sexuality, relationships as well as teamwork. It is an amazing watch which became a source of motivation for many viewers. The show revolves around a high school choir named the Glee club and their struggles and victories in the choir circuit.
It also focuses on the matters of teen pregnancy, disabilities, homosexuality, and many other such norms. There are of course elements of bullying, its consequences, and results – in short, all about high school life.
---
Stream All Netflix Regions with NordVPN
---
How to Watch ALL the Best Movies on Netflix
Netflix is a huge source of entertainment and provides countless hours of movies. Yet did you know that not everyone gets equal access to Netflix? Netflix divides its content into regions for licensing purposes and some places will be able to wacth many more movies than others.
For example, American Netflix subscribers are bale to access over 1,000 TV show and over 4,000 movies while those who subscribe in Canada have access to less than half of that. If you're in Asia you'll get perhaps even less.
To work around this, use a VPN service and you'll be able to spoof your location to anywhere around the globe. Be warned though that not all VPNs are able to do this as Netflix tries its best to stop VPN service users from accessing their content.
We highly recommend Surfshark, ExpressVPN and NordVPN (Read our NordVPN review here) for you to use in order to gain unlimited Netflix access.