Going on the internet without a VPN in Singapore is not an intelligent thing to do. After all, cyberattacks are on the rise, and you cannot afford to do without a VPN's impenetrable security. The best VPNs for Singapore protect you from these and, even better – safeguard you from prying eyes.
Our Evaluation Criteria: HideMyTraffic evaluates the Best Singapore VPNs on privacy and security, connection speeds, usability, customer support, and trustworthiness. For details, read our evaluation guide to see how we test all VPN services.
We've shortlisted five of the best VPNs for Singapore with all the right attributes that give you total peace of mind when online.
1. NordVPN
NordVPN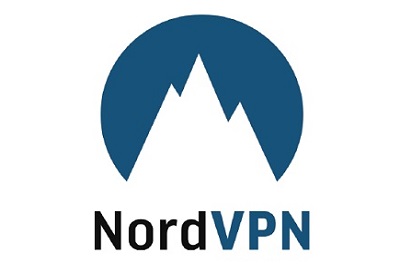 5,400+ servers
Connect up to 6 devices
Strictly no logging
Split tunneling
Out of the 5/9/14 Eyes Alliances
Price (SGD): S$4.98 / month
NordVPN has been in the market since 2012 and is one of the biggest consumer VPNs. Based in privacy-friendly Panama, a country not part of the Five Eyes or Fourteen Eyes alliances (no data retention laws), you can rest assured your data stays private. They take pride in their strict no-logs policy, as confirmed by independent audits carried out by PwC.
Why NordVPN is Our Choice of Best VPN for Singapore
NordVPN ranks high on my preferred VPN list for Singaporeans. They have an impressive spread of over 5,000 ultra-fast servers (secured with top-notch encryption) in 59 countries, with a significant number in Asia. Hence, you'll have no issues connecting to a nearby server for blazing connection speeds.
Connecting to the Singapore servers from NordVPN registered impressive speeds. Also, their specialty P2P servers are dedicated and optimized for peer-to-peer/torrent traffic, which is good news for residents in Singapore.
Connections are secured via 256-bit encryption. Also, you get additional security features such as double VPN encryption (you connect to another VPN server after connecting to one before reaching your destination), automatic kill switch, DNS, and IP leak protection.
NordVPN shines in its well-balanced combination of bulletproof security, fast connection speed, and unlimited bandwidth. You cannot be too safe, especially regarding your digital security. If you're willing to commit to their 2-year plan, you save loads and get an additional three months for free.
2. Surfshark
Surfshark
3,200+ servers
Support unlimited devices
CleanWeb suite
Multi-hop connection
Camouflage mode
Price (SGD): S$2.77 / month
Surfshark came into the VPN scene several years ago, in 2018. Despite being a newbie, they are making impactful waves in the VPN market with their impressive offerings. Although they claim to strictly abide by its no-log policy (independently audited by Cure53), a recent reorganization within Surfshark has led to concerns.
If you have contracted with them before 1st October 2021, you are with Surfshark Ltd, established in the privacy-friendly British Virgin Islands. However, anything after for new or renewed contracts is with Surfshark B.V. in the Netherlands, a member of Nine Eyes and Fourteen Eyes Alliances.
What Makes Surfshark One of the Best VPNs for Singapore
Surfshark is a solid frontrunner as a VPN for the Singapore market. It offers an eye-watering array of privacy and security features at stellar low prices.
Although its network of over 3,200 servers in 100 countries is less than that of NordVPN, you still have multiple high-connectivity options. Many of these servers are in the Asia Pacific region, with Singapore being one of their key hubs.
The biggest highlight, though, is the unlimited simultaneous connections Sufshark offer. Yes, you read it right! You can simultaneously use the same VPN account on as many devices as you want. That makes it a cost-saver for the entire household.
Security features include 256-bit encryption, split tunneling, a kill switch, protection against leaks, and the Camouflage Mode. You can bypass content filtering by hiding your traffic, making it difficult for your Starhub, SingTel, or M1 to monitor your activities.
Surfshark's CleanWeb suite blocks ads, trackers, and malware, and the 'Whitelister' tool facilitate which traffic you want to hide or reveal. I love that they have regular app updates, which shows their commitment to the business.
For those who do not wish to dig deep in your pockets, you'll find Surfshark's no-frills approach enticing. You pay for what you want and need at a low price. I have not encountered any issues with using Surfshark so far.
3. ExpressVPN
ExpressVPN
3,000+ servers
No restrictions
Strict zero-logs policy
Out of the 5/9/14 Eyes Alliances
Strong geo-block bypass capability
Price (SGD): S$9.00 / month
Launched in 2009, ExpressVPN is a formidable brand name internationally. Cure53 and PwC confirm their strict zero-logs policy. Since they are in the British Virgin Islands (not part of the 5/9/14 Eyes Alliances), you won't have to worry about data retention laws.
What Makes ExpressVPN One of the Best VPNs for Singapore
ExpressVPN comes highly recommended because their more than 3000 servers across 94 countries and unlimited bandwidth open up a world of content before your eyes. Also, they keep refreshing their IP addresses. As such, you can access Netflix US and other popular streaming platforms and bypass content-based throttling and government censorship.
In short, no worries about accessing streaming services, torrenting, and gaming; this is joyful news for Singaporeans who wish to have the world at their fingertips. The Netflix Singapore library is quite sad, so ExpressVPN can help you open a new world of media content.
ExpressVPN also sports upgraded 10Gbps servers to help boost speeds. That pairs perfectly with Singapore's robust and resilient infrastructure. The result is stable speeds across its servers.
Split tunneling allows you to decide which traffic gets encrypted through the VPN. You get 256-bit AES encryption, an automatic kill switch, DNS, and IPv6 leak protection. Additionally, for those who frequent China a lot, ExpressVPN is one of the few VPN services that consistently bypass the Great Firewall of China.
ExpressVPN is known for its in-house development, as evident in its new superfast Lightway protocol for a more secure VPN experience. However, ExpressVPN's pricing is not cheap, which may turn you off. Hold on, though, and stay with me.
Yes, you pay more, but you get loads of top-notch goodies plus stellar 24/7 support from actual humans, and many have commented that their issues get resolved within minutes. You want to ensure you get your money's worth, which describes ExpressVPN perfectly.
4. CyberGhost
CyberGhost VPN
9,300+ servers
Connect up to 7 devices
Strict no logging policy
Ad blocking feature
Powerful Windows Client
Price (SGD): S$2.74 / month
Being in the VPN market for a decade, CyberGhost is nobody's honey pot as they adhere strictly to their no-logs policy, as confirmed by Deloitte in 2022. Being in Romania, which is outside the 5/9/14-Eyes Alliance, assures. At a glance, CyberGhost is known for being beginner-friendly. To note, its Windows client is feature-packed and exceptionally powerful.
What Makes CyberGhost One of the Best VPNs for Singapore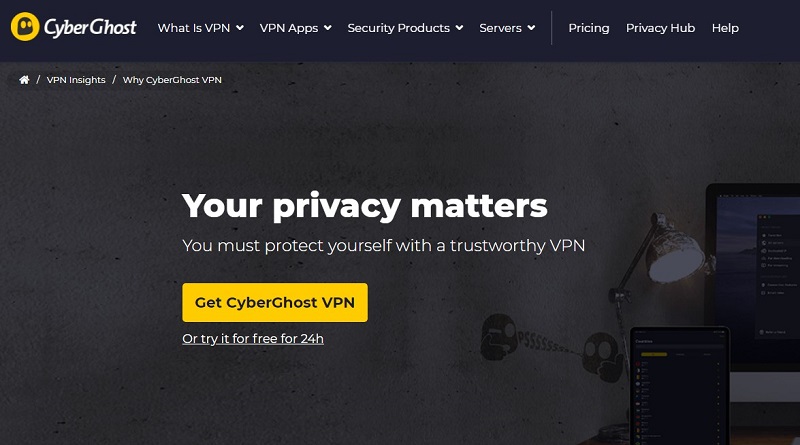 Overall, CyberGhost isn't as popular as the above three VPNs. However, their footprints in the industry have certainly made it hard not to pay attention to them. They have made a rapid and massive expansion so that their global server network surpasses any on this list.
Yes, with a staggering 9,300 servers in over 91 countries, CyberGhost is the one to look out for. They claim to give you the highest speeds with unlimited bandwidth and traffic. Also, with dedicated streaming servers, you can bypass geo-blocks and enjoy hassle-free streaming. Speeds are excellent for P2P sharing, which is great for Singaporeans who wish to do P2P sharing.
If you're particular about transparency, you'd be glad to know that CyberGhost was the first in the VPN industry to publish a Transparency Report in 2011 (details on how CyberGhost safeguards data) and continue to do so once every three months.
CyberGhost supports AES 256-bit encryption and offers an automatic kill switch, DNS, and IP leak protection. They must favor Singaporeans since they are slashing prices without compromising the features.
5. AtlasVPN
AtlasVPN
750+ servers
WireGuard protocol
SafeSwap feature
SafeBrowse
Unlimited device connections
Price (SGD): S$2.44 / month
Another newbie to the VPN scene since 2019, Atlas VPN is a freemium VPN service hailing from the US. In 2021, they became part of Nord Security. Atlas VPN is known for its lean prices and yet delivers. There are privacy concerns about Atlas VPN being in the US since the US is part of the 5/9/14 Eyes Alliances. However, they have recently been audited by MDSec with no critical issues found.
What Makes AtlasVPN One of the Best VPNs for Singapore
For a starter, Atlas VPN impresses with its over 750 global ultra-secure Privacy Pro and streaming servers. Thanks to the new WireGuard protocol, no worries about speed. Also, its in-house developed SafeSwap feature gives you multiple rotating IP addresses as you connect to a single VPN server, which makes it hard to trace back to you. I believe this is a feature that Singaporeans love to have.
Atlas VPN emphasizes security with AES-256 and ChaCha20-Poly1305 encryption and IPSec/IKEv2 and WireGuard protocols to forward your data. The Data Breach Monitor, a built-in feature monitors and tracks for any leaks in data breaches.
Atlas VPN's Network Kill Switch and SafeBrowse deploy the prevention approach by stopping you from entering potentially dangerous websites. Although the number of servers pales compared to others on this list, Atlas VPN's plans are feature-packed with unlimited simultaneous device connection at a low price.
I doubt you will want to miss out on this. Take note that they also offer a limited free forever VPN for you to use.
Why You Need a VPN for Singapore
When I was in Singapore, I felt tickled when I came across Singaporeans wearing T-shirts bearing slogans such as 'When in Singapore, do not do this and that.' You'd be amazed at how long the list can be and how varied they are. However, the longer you think about this, the more accurate these slogans can be.
After all, Singapore is known for being a rather tightly controlled and surveillance country. Hence, it is no wonder the residents are concerned about their online privacy and anonymity.
The Singapore Government Legally Uses Spyware
While Singapore advocates democracy and judicial independence, you'd be surprised at how much digital control it exerts on citizens and residents; this is evident in its digital activity control measures like spyware.
The Singapore constitution does not afford many privacy rights. Other bylaws even empower certain government authorities to intrude on the online activities of citizens (the Criminal Procedure Code (amended in 2012) and the Computer Misuse and Cybersecurity Act (amended in 1997).
In simple terms, Singaporeans and country residents can be called up anytime by government agencies without a warrant or court order to carry out necessary surveillance and transmission interception. They have no digital privacy.
Also, Singapore allegedly hosts command and control servers for FinSpy (malware for observation and control) backdoors. In other words, the government can access almost anything in Singapore without you making any legal complaints about it.
Singapore Copyright Act (2014)
Legal firms and government agencies in the US vigorously target P2P file sharers breaking copyright laws. Under the United States-Singapore Free Trade Agreement, Singapore needs to do the same. The Recording Industry Association of Singapore has also gone after many, alongside Singapore ISPs, which help monitor your traffic.
Simply put, ISPs in Singapore work with companies to hunt their customers. That's you, by the way, as long as you reside in Singapore.
Is a VPN Legal In Singapore?
The Singapore Ministry of Law held a public consultation about the legal status of VPNs in the country in 2016. This review ended with several wide-ranging revisions to the Copyright Act. Since they are still debating the issue, it is on their minds to consider banning VPNs in Singapore. That said, for now, using a VPN is still legal in Singapore.
How to Choose the Best VPNs for Singapore
Privacy and Anonymity
Since the Singapore government and ISPs are heavily monitoring online activities, the threat of legal action looms over Singapore internet users' heads. Hence, users in Singapore must opt for a reliable and trusted VPN service provider with a stellar track record of user privacy.
The VPN service provider must abide by a strict no-logging policy independently attested by trusted third-party entities. Also, the VPN service provider should allow anonymous payment methods (Gift Certificates, Cash, or Cryptocurrency) to avoid any tracking possibility.
Security
Privacy is one matter, but security is another equally important aspect of our online lives. Given the tight surveillance effort undertaken by the Singapore government, it would be good to opt for a VPN provider that stresses security with privacy. After all, you would want your information safe, far away from prying eyes.
A VPN offers communication establishment protocols and encryption for data flow. For the former, each protocol is its own as it helps define the speed, stability, and security of a VPN. As for the latter, a VPN routes your internet traffic through an encrypted connection tunnel. Most VPNs utilize AES with 256-bit keys (an encryption standard approved worldwide by cybersecurity experts). 
Speed
Due to Singapore's strategic location in terms of global communication lines, you can easily connect to a nearby VPN server to support blazing speeds. Coupled with the country's matured infrastructure highway, you should face no issues with almost any VPN provider in Singapore to enjoy high speed.
Geolocation Spoofing
Most use VPNs to bypass the geo-restrictions imposed by website owners or streaming providers. Although server location should not be a problem with residents in Singapore, it is still good to pay attention to the VPN's availability in the Asia region and whether the VPN's capability to geo-spoof suits your needs.
P2P Support
You probably need to do P2P file sharing in Singapore. After all, this could be the driving factor to exploring a VPN for yourself. Hence, look into the VPN's capability to support and manage P2P traffic well. Remember, P2P file sharing requires heavy bandwidth. Ensure the VPN can handle this. Spot for any policies on P2P usage and if there are dedicated servers just for P2P file sharing use.
What Can I Do With a VPN in Singapore?
As you now know, VPNs are great for hiding your identity and safeguarding your data. Let us explore what it can do for you:
Access Geo-blocked Content
Most web services restrict access based on your location (popularly done by streaming platform providers). Although I can relate to the fact that this is due to the distribution rights in different regions, I cannot help but feel annoyed. Netflix US and Japan hold massive content. Since I am paying the same as others in the US or Japan, why can't I enjoy equal access to Netflix?
Using a VPN bypasses such geo-blocks. To access the Netflix US content, connect to a US server. It is that easy. I have to fork out extra money for a VPN, but the amount is minimal—food for thought.
Bypass Censorship
Many tend to take freedom for granted. However, some of us live in countries where governments are oppressive; they curb digital freedom. Internet Service Providers (ISPs) block sites, thus limiting access.
VPNs encrypt your data and route them through their servers. As such, ISP-implemented blocks will usually fail. You can then regain your digital freedom.
Avoid Tracking
Data is king. Data brokers and marketers want a piece of you to monetize you. Cybercriminals are also on the prowl. Hence, they monitor and track your online activities. However, VPNs ensure your privacy, so you are free from prying eyes, and nobody can trace you.
Safely Torrent
Torrenting is file sharing. Many controversies surround torrenting as copyrights and intellectual property laws come into play. Hence, countries have imposed regulations on torrenting or file sharing. 
Since many variables come into the picture when torrenting, especially in Singapore, many choose to shun torrenting. However, if you use a VPN, you can torrent with nobody tracking you.
Work Safely Within Your Internal Network
Most businesses have established a private network for their internal use. Using a VPN to access this private network secures the connection even when accessing it from outside or working from home. Hence, all sensitive information, such as customer information, billing details, and others, is protected.
Stay Safe on Public WiFi
Free public WiFi is everywhere and can be handy on the go. Unfortunately, public WiFi networks are unsafe and prone to cyberattacks. Connecting to public WiFi without security measures such as a VPN is irresponsible.
Hence, turn on your VPN whenever you use WiFi at coffee shops, airports, shopping malls, or other public areas. A VPN encrypts your data and secures your information when you use public WiFi.
You Urgently Need a VPN if You Live in Singapore
Whether you perform tons of P2P file sharing, are an avid streamer, or outright refuse to be tracked and want to stay anonymous, using a VPN in Singapore is crucial. Especially now when there is much debate on whether to illegalize VPN usage in the country. Whatever it is, you should not lose your digital freedom.
Singapore is a developed country with an advanced infrastructure, so no worries about getting any VPN provider there to meet your needs. However, although speed is one factor, other factors, such as security and reliability, come to play.
To recap, here are our top 5 picks as Best VPN for Singapore: