Comparing WireGuard vs OpenVPN is essential for those prioritizing online privacy and security. These protocols are currently top choices, and many of the best VPN brands offer both as options for their customers.
Understanding the differences and comparing WireGuard vs OpenVPN will help you make an informed decision. This comprehensive comparison will explore these two protocols' features, performance, security, and ease of use.
Exploring the Basics of WireGuard vs OpenVPN
WireGuard, known for its simplicity and efficiency, offers a lean codebase and minimal complexity without compromising performance. With its state-of-the-art cryptographic protocols, including the Noise framework, WireGuard ensures secure and efficient connections.
OpenVPN is older than WireGuard but still brings many advantages. Being an open-source protocol, it provides a mature and feature-rich solution with compatibility across various platforms. OpenVPN is highly adaptable, making it a good choice for those with diverse needs.
WireGuard vs OpenVPN Speed
WireGuard is known for its exceptional performance and fast connection speeds. Its lightweight design minimizes latency and maximizes efficiency, ensuring a smooth browsing experience. With WireGuard, you can enjoy quick connections without sacrificing security or speed.
Whether you're streaming content, downloading files, or conducting online activities, WireGuard delivers reliable performance.
On the other hand, OpenVPN offers reliable performance but may not match the speed of WireGuard in some cases. While it may be slightly slower due to its heavier encryption, OpenVPN still provides a stable and dependable connection.
It is a suitable choice if consistent performance is more important to you than ultra-fast speeds. OpenVPN's robustness and proven track record make it a reliable option, especially for users prioritizing stability over sheer speed.
To demonstrate the difference in speed performance in WireGuard vs OpenVPN, we conducted a series of tests using Surfshark. The following are the parameters that form the basis of our speed tests;
Test Platform Specifications
Device: AMD 5800X, 32GB RAM
Platform: Windows 11
Router: Asus AX86U
Physical Location: Malaysia
Baseline Speed Test: 512 Mbps / 506 Mbps (Down/Up)
Using these parameters, we tested Surfshark speeds using WireGuard and OpenVPN. For OpenVPN, we selected UDP since it performs better than TCP in speed.
Click the speed test results to see actual test performance. (Updated 3 July2023)
As you can see from the speed test results, WireGuard offers much faster speeds than OpenVPN. However, it must be noted that the improvement is only in speed; your latency will remain similar since that's primarily caused by distance to the server.
WireGuard vs OpenVPN Security & Encryption
WireGuard's design revolves around state-of-the-art cryptographic protocols, such as ChaCha20 for symmetric encryption and Curve25519 for key exchange. These cutting-edge encryption techniques ensure airtight security for your online activities.
On the other hand, OpenVPN has gained a strong reputation for its security features over the years. It provides reliable encryption by supporting the widely acclaimed AES-256 cipher for data encryption, coupled with HMAC SHA-256 for data integrity.
While WireGuard offers a minimalistic design with fewer attack vectors, OpenVPN's extensive codebase has undergone rigorous testing and frequent security audits, ensuring its reliability and resilience against potential threats.
WireGuard vs OpenVPN Privacy
Privacy is a fundamental concern when choosing a VPN protocol, and both WireGuard and OpenVPN prioritize user anonymity. OpenVPN, for instance, offers an extensive range of configuration options, allowing users to fine-tune their privacy settings according to their specific requirements.
Meanwhile, WireGuard's minimalistic design and clear codebase enhance privacy, as there are fewer attack vectors and potential privacy breaches. The simplicity of its architecture makes it easier to assess and verify the protocol's privacy features.
WireGuard vs OpenVPN Compatibility
OpenVPN has the upper hand in compatibility due to its widespread adoption and availability on multiple platforms. It supports various operating systems, including Windows, macOS, Linux, Android, and iOS.
OpenVPN's versatility allows users to utilize the protocol on their preferred platform without constraints. WireGuard, although gaining popularity rapidly, is still in the process of being integrated into various platforms.
However, with ongoing development and increasing support from major operating systems, WireGuard is rapidly catching up in compatibility. As the protocol continues to gain traction, it is expected to achieve broader compatibility.
WireGuard vs OpenVPN Ease of Use
WireGuard stands out for its simplicity and ease of use. Even with basic IT knowledge, you can quickly grasp its configuration process. WireGuard's clean and minimalist design makes setting up on various devices straightforward.
You don't need to worry about complex settings or technical jargon. WireGuard offers a hassle-free experience with a user-friendly interface, especially for beginners.
On the other hand, OpenVPN offers more configuration options, which may appear more complex for users with basic IT knowledge. However, many VPN service providers provide user-friendly apps that simplify the setup process.
These apps guide you through the installation and configuration steps, making it easier to start with OpenVPN. While it offers more flexibility and customization, it may require more technical expertise to take full advantage of its features.
In terms of simplicity and ease of use, WireGuard takes the lead due to its straightforward setup process and intuitive user experience.
Recommended WireGuard VPNs
Many VPNs are still shy from offering WireGuard because protecting their users' privacy requires extra work. However, several VPNs offer WireGuard while still preserving your privacy:
1. NordVPN – Best Overall WireGuard VPN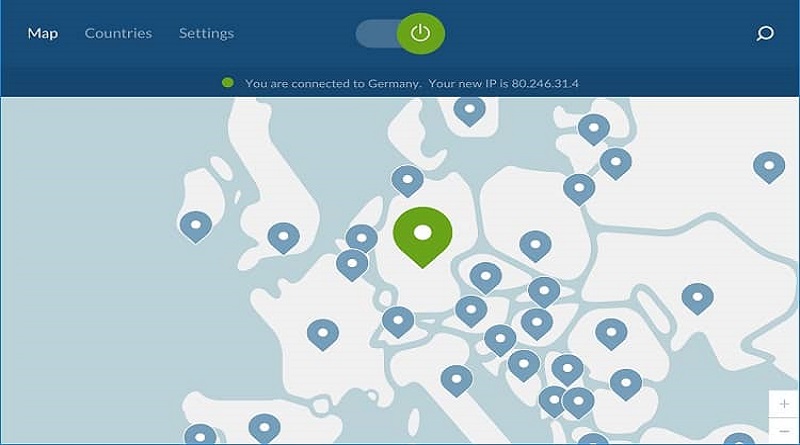 Price: from $3.99/mo
Servers: Over 5,100 in 60 countries
Protocols Available: IKEv2, OpenVPN, NordLynx (WireGuard adaptation)
NordVPN addressed the privacy issues (storage of static IPs in the VPN servers) via its NordLynx protocol, an adaption of WireGuard. NordLynx uses a double Network Address Translation (NAT) system to authenticate users via two local network interfaces.
While one obtains the same local IP address on the server, the other pairs with the dynamic NAT that assigns random IP addresses. The system destroys all dynamically created information when VPN tunnels are closed.
Tests have confirmed that although NordVPN registered fast enough speeds with OpenVPN, it is simply blazing fast with NordLynx (aka Wireguard). I see improved performance of at least 2 to 3 times on NordLynx compared to OpenVPN.
2. Surfshark – Value-packed WireGuard VPN
Price: from $2.21/mo
Servers: Over 3,200 in 66 countries
Protocols Available: IKEv2, OpenVPN, WireGuard
Surfshark is a great budget choice for use with WireGuard. Like NordVPN, Surfshark registers higher speeds with WireGuard and has implemented the double NAT method, thus giving you excellent privacy-preserving traits.
Surfshark assigns a dynamic IP to all users, so your IP differs each time you connect to a VPN server via WireGuard. As such, there's no identifiable data stored on any server. This method and their RAM-only server network ensure you're safe and protected.
Surfshark is one of the few reputable VPNs that allows unlimited simultaneous connections. You can connect as many compatible devices as you want under one paid account. That makes it an ideal choice for households with multiple connected devices.
3. CyberGhost – Massive Location Coverage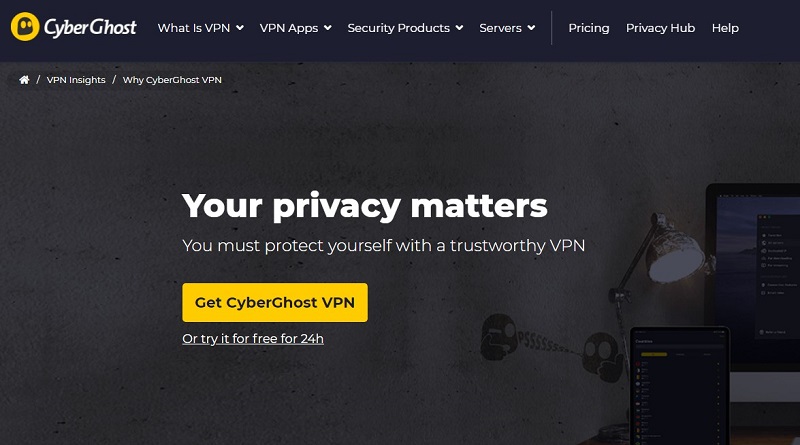 Price: from $2.17/mo
Servers: Over 7,300 in 90 countries
Protocols Available: IKEv2, OpenVPN, WireGuard
CyberGhost is best suited for beginners as it's effortless to use. If you're an advanced user, you'll find that you can also configure customized security rules, select your protocols, and more. CyberGhost offers scorching speeds with WireGuard, significantly improving from the popular OpenVPN.
This capability also makes CyberGhost an excellent option for streaming – combined with the fact that it unblocks most major streaming services, including US Netflix, BBC iPlayer, Amazon Prime Video, and Disney+.
Covering over 7,300 servers located in 90 countries, it is one of the largest consumer VPN networks in the market. As such, this explains why CyberGhost is an excellent option if you're looking to bypass geoblocks. CyberGhost offers 256-bit encryption and an automatic kill switch, DNS, and IP leak protection.
Final Thoughts: WireGuard Performance Will Blow Your Mind
WireGuard, as it currently is, fits the needs of a large customer segment. It's lightweight, fast, and secure. These features will address the performance issue gripes that many VPN users have.
The best part is that all the advantages WireGuard offers are already in place early in the game. We can expect further improvements over time, and when we see more maturity, I fully expect that it will replace OpenVPN as the industry standard.
Frequently Asked Questions on Wireguard