Flixtor is an open-source streaming platform with a built-in media player for you to watch your favorite shows and movies online. You can use Flixtor for free as a regular member, or you can sign up to be their full-fledged VIP member to enjoy more privileges. Like many other streaming sites, the service does suffer outages. Make sure you have some Flixtor alternatives ready as a backup.
Hence, it is best to have back-ups so you won't get disappointed, especially when you're ready for binge-watching. The following are great Flixtor's alternatives:
1. Ymovies – Top Choice Among Best Flixtor Alternatives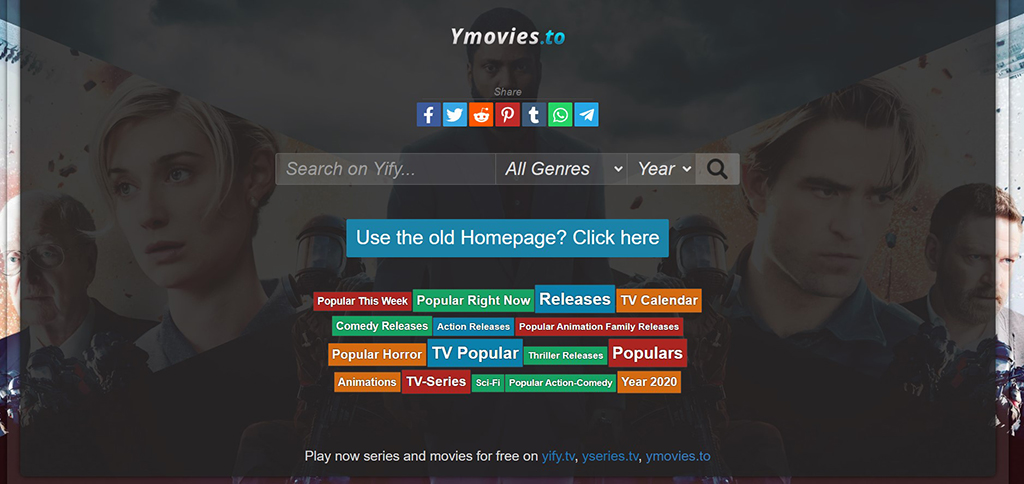 If you've been streaming for some time, chances are, you have come across Yify. Ymovies is where you can find many movies via its sleek and clean interface (click the old homepage) that showcases the new releases at a glance, with the popular titles at the bottom. You can catch your favorite movies directly within your browser in HD quality (no need to download and install anything).
You can quickly search in the search box by title, genre, year on the main page. If you wish to binge-watch your favorite series, you can visit Yseries, where you can find tons of popular TV series. All provided content is by third-party sites. Clicking the links here causes several pop-ups that can be annoying.
2. Zona
A Russian alternative to Flixtor, Zona is a free app that you have to download and install before enjoying its wide variety of content. Unfortunately, Zona supports Windows only. That said, the interface is rather chic and pretty user-friendly. There are around 10,000 movies, 14,000 TV series, and 300 TV channels that you can peruse through.
You can select the quality of the content you wish to view, subtitles, and audio. Those of you who want to watch later, no worries, you can download the movies you're interested in and watch them at your leisure. Like Netflix, the TV series is arranged by their respective seasons and plays from the time you stopped watching.
Zona offers live sports too – hockey, football, tennis, basketball, volleyball, boxing, and many others. Also, for you music fans, Zona has 600 radio stations and a million hours of music. Not forgetting the 400 games that you can download and play later.
3. MoviesJoy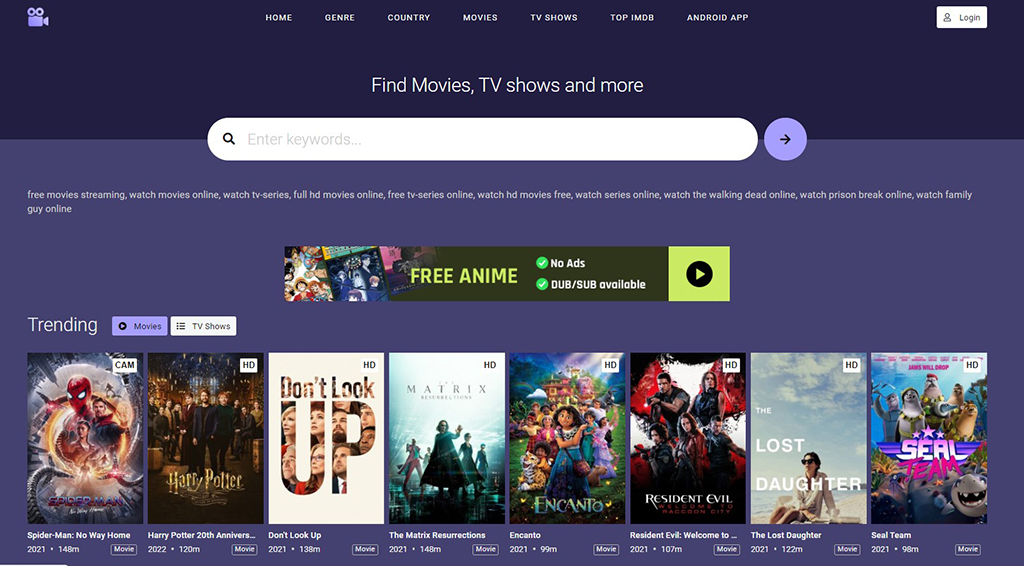 MoviesJoy is one solid streaming platform where you can watch tons of movies and shows online for free. You can watch them on the spot or download and watch them later. They have titles from all genres updated daily, which is excellent. As of current writing, MoviesJoy has over 10,000 titles for your enjoyment.
Best of all, there are no disruptions caused by ads, yes – zero ads! The movies are available in top-notch HD quality (some with standard HD only) with subtitles. No registration is required, and as such, no personally identifiable information is left behind to trace back to you – another plus point.
They label each movie as 'HD,' 'HD-Rip,' or 'CAM' (recorded in a movie theatre) so that you'll know what to expect. You can navigate through the list easily or go by categories. You can use a search function to look for the movie you want. MoviesJoy supports mobile devices and Chromecast.
4. LookMovie
LookMovie is another strong Flixtor contender; you get to watch all your box office movies for free! Additionally, they regularly update their movies library, so chances are, you'll find the latest movies in their catalog. You can 'look' for any movie easily via their 'Search' function at the top, by genre, and by the released year.
Their library of movies is pretty impressive; you can find older and more classic content. They come with multiple subtitles, which is excellent. They claim that the quality of the movies is in HD, although at times, you may find that this may not be so. However, if you're all about shows, then this may not be the place for you.
5. Project Free TV
Unlike most others on this list, ProjectFreeTV is typically a search engine for movies or shows you want to watch. As such, it is not a streaming platform per se. Just input the show or movie name and search. A list of all relevant search results for your pick will appear.
When using ProjectFreeTV, you'll be directed to other third-party sites. So, although the site itself does not contain ads, once you're directed to other third-party sites, there's no telling what will happen there. You may hit many annoying ads and pop-ups. Also, you may have to click on several links before you end up with the one you like.
I have tried clicking on the third-party links, and boy, was I bombarded with ads along the way. That said, ProjectFreeTV is a strong 'search engine' when it comes to looking for the shows you want to watch.
6. SubsMovies
SubsMovies allows you to watch movies and shows online for free. Best of all, you don't need to sign up or provide any information at all. You can look for the movies/shows you want, either by searching for the title or based on the genre or year.
As the name suggests, all content comes with subtitles. SubsMovies claims that they are in full HD quality. You can directly play from the site, which is great, as this eliminates the risks when playing from external third-party sites.
Again, like the name itself, SubsMovies excels in its capability to translate the subtitles so you can get a better overall user experience, especially when you're watching foreign content. However, using SubsMovies can be frustrating as many ads pose a disruption.
7. Watch Series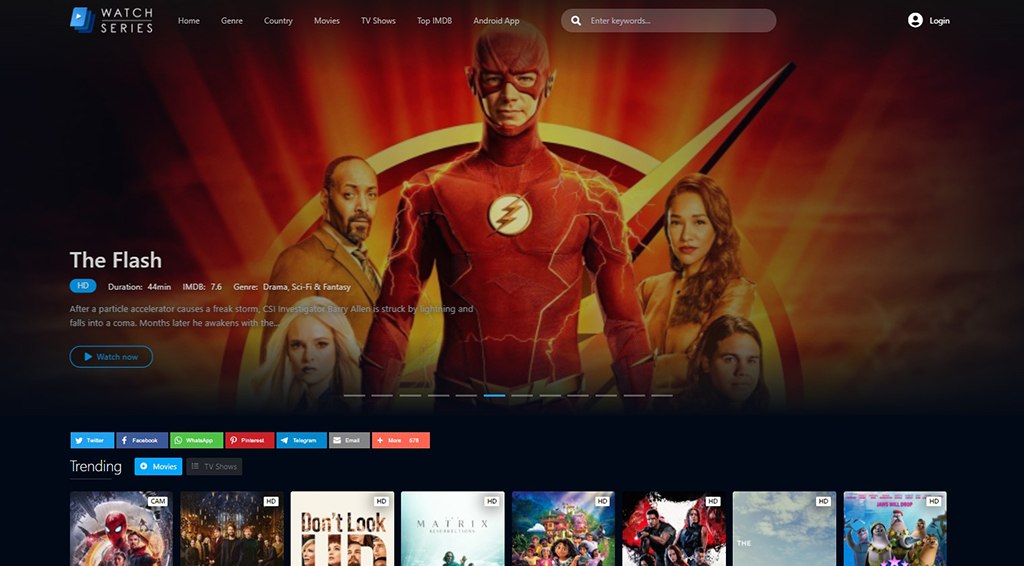 WatchSeries sports a nifty interface that is similar to Netflix. You'll see what is trending and the latest releases, all nicely displayed at one go. This site is free, and no registration is required, which is awesome. As the name suggests, WatchSeries focuses more on TV shows, although you can find some movies.
You can search for what you want via the search function at the top, by country or genre. The genres are aplenty, including Animation, Comedy, Documentary, Horror, Action, Sci-Fi, and others. According to WatchSeries, the videos are of adjustable quality HD resolution.
When I click on anything, WatchSeries often redirects me elsewhere. This happened very frequently, which tested my patience. And even when I finally got the movie to play, there was another pop-up as well. As such, the importance of using a VPN with ad-blockers to help make your experience using WatchSeries better.
8. Putlocker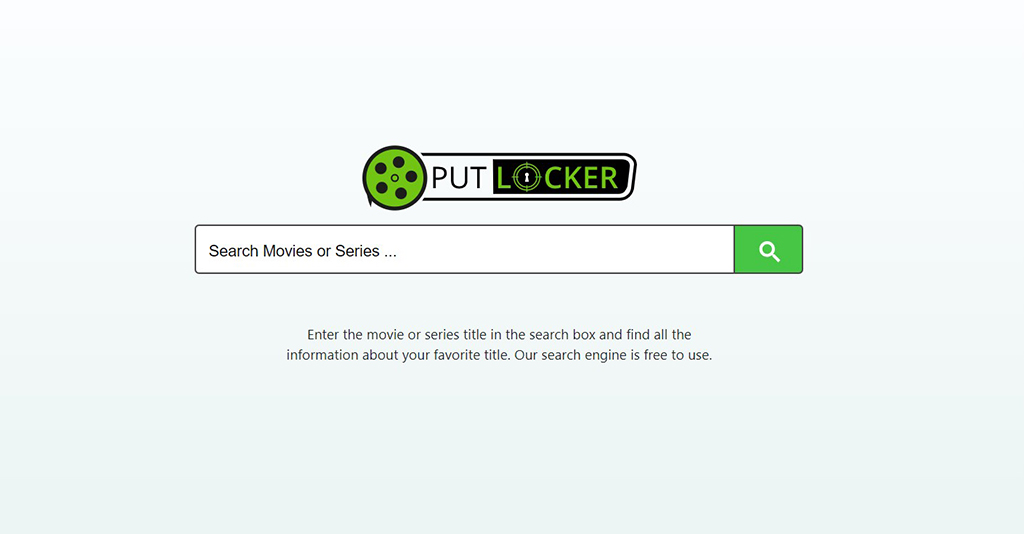 Like ProjectFreeTV, Putlocker is also a sturdy search engine when looking for the video you want to watch. All you've got to do is key in the movie of your choice, and a list of all related streaming links will appear. Yes, Putlocker is an aggregator site, it gives you the search results of your search, and you have to choose the link you want.
Again, since you'll be redirected to other third-party streaming sites, you have to be extra careful as you don't know the true 'nature' of such sites. Ensure your VPN is turned on so that you are protected at all times. Going into streaming sites without a VPN is akin to going into a fire without a fire-proof suit.
---
Why The Need for an Alternative to Flixtor?
Flixtor is a media streaming site that allows you to watch your favourite movies and TV shows in HD quality. It is a popular free movie streaming site that offers free movies and TV shows. You can browse its huge library of movies and TV shows. Flixtor doesn't host any of the videos on its own server, but it provides you with links from another website.
It is one of the best sites for watching copyrighted content for free online without signing up. Here, you'll find many Movies and TV Shows that spans a broad genre. This scope includes everything from Fantasy and Horror to Comedy and Romance.
But still, there are some issues that make people think about alternatives to Flixtor. Especially since the site is unavailable in some countries like Norway and Austria due to copyright infringement.
---
How to Stream Safely?
Bear in mind that using any streaming service, including Flixtor, can potentially be dangerous to you. Not only are you liable for legal implications, but you are also exposed to attacks from hackers as they tend to frequent streaming sites as their targeted battlegrounds. Also, a simple click on anything on the said site can trigger the downloading of malicious code or malware into your device.
Use a VPN
Never stream without a VPN, as it protects you by encrypting your data so that your information is safe from prying eyes. Also, your privacy is assured because a VPN hides your actual IP and replaces it with another server (the VPN server you're connecting to). This feature is essential to bypass geo-blocking.
So, if you wish to access sites that you can't (due to geo-blocking), you can connect to a VPN server in the region where it has rights to access that content. The site believes that you're coming in from a place that has access rights to it.
Most VPNs come with ad-blocking, which helps enhance your security and experience.
That said, even though using a VPN can safeguard you when you're accessing such illegal streaming sites, it doesn't mean we condone such activities. Just remember that if you need to do so, please always use a VPN to protect yourself.
Best VPNs for Streaming:
1. NordVPN
Based in Panama (no data retention laws), you can rest assured that NordVPN truly abides by its strict and verified zero-logs policy. As such, your anonymity is protected when you're online using NordVPN. Massing an impressive 5,271 uber-fast servers in 60 countries, you know you'll always be afforded blazing speeds connections with NordVPN.
2. Surfshark
Surfshark is based in the privacy-friendly British Virgin Islands and is making notable footprints in the VPN market. Armed with a strict no-logs policy, Surfshark assures you that no personally identifiable data of yours is stored. Offering you more than 3,200 RAM-only servers across 65 countries, you'll have no problems connecting to anywhere in the globe.
Conclusion
Many rely on Flixtor to be their one-stop entertainment site. However, it was reported to be down at the end of 2018 but is up now. That said, you'd never know when it can be down again. As such, it is always a good practice to have a list of Flixtor Alternatives handy.
The above is a list of streaming sites, similar to Flixtor, that could help satiate your entertainment hunger. A gentle reminder to always use a reputable and trusted VPN to safeguard your data and anonymity online.