VPNs for Android smartphone users are easy to come by since there are many competing brands. Of those, the most reliable are the ones that come from established and reputable VPN service providers like NordVPN and ExpressVPN.
The world is going mobile and in Q3 of 2019 alone, over 380 million smartphones were shipped. The lion's share of those was equipped with Google's mobile OS, Android. That fact combined with increased digital threats and the explosion of eCommerce means that security is even more urgent for Android smartphone users than ever.
How We Choose the Best VPNs for Android
Being a mobile OS, Android runs on hardware that is less powerful than a personal computer. In fact, it requires applications that are lightweight and specially optimized in order to work efficiently.
However, VPNs are security and anonymity applications and require some power in the devices in order to work well. Encryption, for example, needs lots of processing power to work quickly. We assess the Best VPNs for Android, based on;
Privacy and security features
Ability to work with popular applications
Speed and stability of connections
App design and user-friendliness
Pricing and plans available
Customer support and service
Why Android Users Need to Use VPNs
Smartphones are mobile devices which means that they can be used while you're on the move and from virtually anywhere. Once out of the home, you're reliant on public networks, be it from your carrier or on public WiFi.
This increases the risk of someone intercepting your data when you are using your phone. Without a VPN, your service provider, government, hackers, or anyone else can not just get access to your information but can even track your location and movements.
Don't worry though. All of these problems can be greatly reduced with the use of a reliable VPN service. Whether you're running Android Oreo or Pie, a VPN can keep you safe as long as it's running on your phone.
Best VPN Apps for Android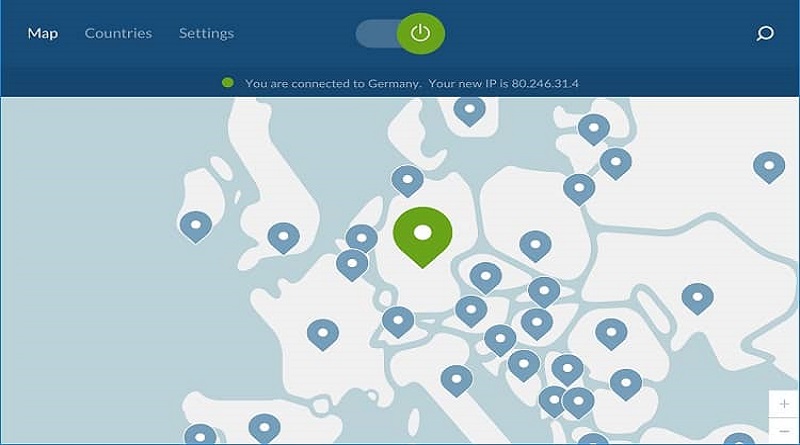 NordVPN is a top-shelf VPN service provider that has been around for some time. It continues to upgrade in terms of capabilities and features while maintaining the best price in its weight class, making it the clear winner as Best Android VPN.
While it's true that prices have increased a little, NordVPN is still a value buy. It combines all the right elements of security, privacy, features, and convenience in a friendly package. Speeds are fast – especially with NordLynx – and the server network is massive.
Pros
Very fast speeds
Stable connection
Over 5,000 servers worldwide
Cons
Slow servers in some countries
---
Surfshark is the upstart newcomer to the VPN scene but that seems so far to be the only thing working against it. It came out strong and has been offering superb services since the day it was introduced. The best thing is that it's highly affordable!
Some time ago, Surfshark already adopted the WireGuard protocol, giving users a fantastic speed boost. With how modern Android devices are, you're going to need those speeds to enjoy the maximum performance of your devices.
Pros
Excellent speeds and connectivity
Good security
Works seamlessly with many apps
Cons
Still relatively new (introduced in late 2018)
---
ExpressVPN is one of the top service providers around and has proven its quality and reliability over the years. It has excellent speeds and stability and is almost guaranteed to work with any apps or services you may need.
If you plan on using a VPN occasionally then ExpressVPN might not be for you due to its high price. However, for those serious about privacy and security, there are fewer better options in the VPN marketspace.
Pros
Strong security
Stable speeds and connections
Works with almost all apps
---
---
Installing a VPN on Your Android Device
The days of complicated installations and configurations are mostly over. Android is a very user-friendly operating system and it works very much like a PC would in terms of software installation. Easier in fact.
All you need to do is to choose the app you want to install from the Play Store and it will install itself without the need of your intervention. The important thing to remember is that most good Android VPNs are subscription-based services.
This means that you need to visit the website of the service provider and sign up for a plan before using the service. Once you've done that, you can use the same login credentials to sign in to your Android VPN app.
For more details on installing and configuring an Android VPN, read our Andriod VPN installation guide.
---
Frequently Asked Questions
Do I really Need a VPN for Android?
Yes, it is highly recommended. Being on the move means you often have to reply on 3rd party networks to send and receive data. This increases the risk of your information being stolen and puts you at risk for identity theft, financial crime, and other dangers.
Will a VPN on Android Drain My Battery?
If you're running an Android Phone with OS version 8 or later (Oreo onwards) then the issue of VPNs draining batter should be gone. Like any other app it will take up some resources, but not as much as you might expect.
Can I Trust Android VPNs?
It depends. There are many VPN service providers and not all are legitimate. Free VPNs especially tend to be shady since server networks are expensive to run and they need to generate revenue from you somehow. Always opt for a reputable VPN service provider.
Will an Android VPN Work on my Android Box?
Yes it will. In fact, if you're using an Android box we highly recommend using an Android VPN. Not only will it secure your connection, but it will open up a whole world of geo-blocked content for your access.
Does an Android VPN Slow My Connection Down?
It depends. As with all VPN apps, quality of connection depends on various factors including your device, VPN server chosen, the provider itself, and more. For more information read our VPN Guide.
---
Conclusion: Always Sign With A Reputable Android VPN Service Provider
Android users have always benefited form having the largest number of choices when it comes to apps. Unfortunately, many unscrupulous developers have taken advantage of this and released apps which not only offer sub-par performance but may even steal your data for them to sell.
This is the main reason why we don't normally recommend free VPN service providers. Offering a strong and secure VPN experience requires high cost on the part of service providers – and they need to recoup those expenses somehow. If not through your service fees, then by selling your personal data.
Always sign on with a recognized and recommend VPN service provider.