From gripping dramas and hilarious comedies to thought-provoking documentaries and beyond, Netflix Original Series redefine what it means to be captivated by the small screen. These have become my go-to source of entertainment during late-night binge-watching sessions.
I'm thrilled to share my love for Netflix by curating ten must-watch Netflix Original Series. Whether you're a seasoned Netflix enthusiast looking for your next obsession or a streaming newbie wondering where to dive in, this guide is for you.
1. The Witcher
Based on the popular book series by Andrzej Sapkowski, The Witcher follows Geralt of Rivia, a solitary monster hunter navigating a world filled with wicked men and dangerous beasts. As destiny intertwines his path with a powerful sorceress and a young princess, Geralt must navigate the volatile Continent to protect them.
With its richly detailed world, complex characters, and a narrative that expertly weaves fantasy with gritty realism, The Witcher is a testament to Netflix's ability to bring epic book series to life. The show's high production values, compelling performances, and intricate plot make it a standout in fantasy television.
2. Black Mirror
Black Mirror is an anthology series that explores a twisted, high-tech world where humanity's greatest innovations and darkest instincts collide. Each standalone episode is a sharp, suspenseful tale exploring themes of techno-paranoia.
Black Mirror is a groundbreaking Netflix Original Series that pushes the boundaries of storytelling. Its thought-provoking narratives, innovative concepts, and social commentary make it a compelling watch.
The series' ability to provoke deep thought about our relationship with technology is unparalleled.
3. Our Planet
One of the most breathtaking documentary series, Our Planet explores our natural world's unique and precious wonders. Narrated by Sir David Attenborough, the series takes viewers on an unforgettable journey showcasing the planet's most precious species and fragile habitats.
Our Planet stands out for its stunning cinematography, insightful commentary, and its urgent call to action for environmental preservation. It's a testament to Netflix's commitment to quality and impactful documentary filmmaking.
4. Catching Killers
This is a true-crime docuseries that follows the journey of investigators as they recount how they solved some of the most daunting murder cases of their careers. Catching Killers offers a unique perspective on – literally – catching killers, straight from the detectives who lived it.
For true crime fans, Catching Killers offers an immersive, gripping, and often chilling exploration of real-life murder investigations. Its focus on the detectives' perspectives sets it apart, making it a must-watch for its insightful and humanizing look at the process of solving serious crimes.
5. Queen Charlotte: A Bridgerton Story
This spin-off of the popular Bridgerton series delves into the life of the formidable Queen Charlotte. It explores her rise to the throne, her reign, and the personal and political machinations within the royal court.
A Bridgerton Story expands the beloved world of Bridgerton, focusing on one of its most intriguing characters. Its blend of historical drama, romance, and intrigue, coupled with a strong, complex female lead, makes it a captivating addition.
6. FUBAR
This Netflix Original series is perfect if you love a barrel of laughs. FUBAR is a satirical comedy that follows the lives of two lifelong friends and headbangers, Terry and Dean. The series is a hilarious exploration of their misguided attempts to navigate the modern world, their relationships, and their relentless pursuit of a good time.
FUBAR's charm lies in its unapologetic humor, endearing characters, and its unique take on friendship and life's absurdities. Its ability to elicit laughter while offering a poignant look at life's ups and downs makes it a standout comedy in the Netflix Original Series catalog.
7. XO, Kitty
A spin-off of the popular series "To All the Boys I've Loved Before," XO, Kitty follows Kitty Song Covey in a romantic comedy adventure. Watch as she navigates the trials and tribulations of high school and first love.
XO, Kitty continues the charm and warmth of its predecessor while offering a fresh perspective through the eyes of the vivacious Kitty. Its relatable themes, engaging characters, and heartfelt storytelling make it a delightful addition to our list.
8. The Diplomat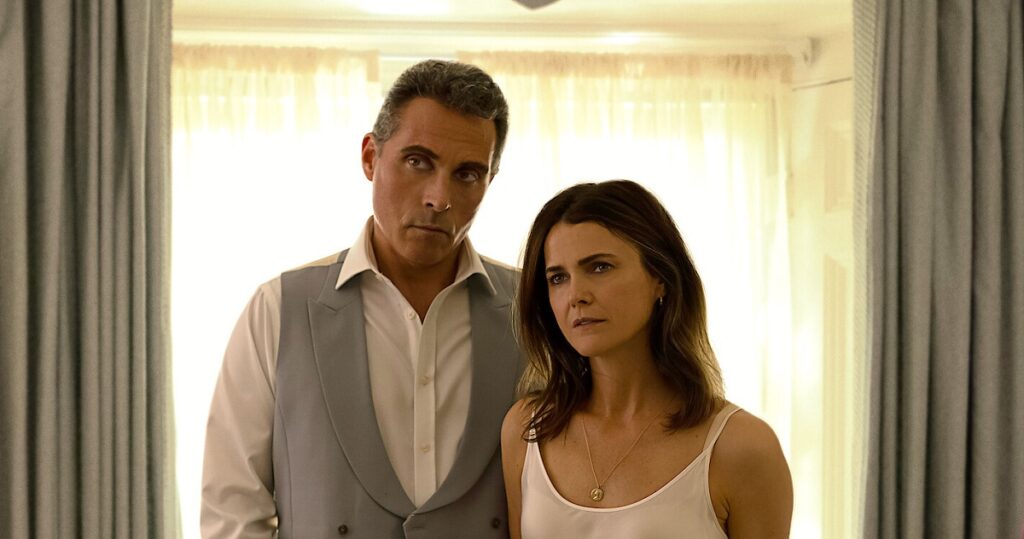 For fans of suspense and intrigue, The Diplomat is a gripping political thriller that follows the life of a career diplomat. He somehow gets caught up in an international conspiracy. As he navigates the treacherous waters of diplomacy and espionage, he must balance his duty to his country with his moral compass.
The Diplomat stands out for its intricate plot, high-stakes drama, and compelling portrayal of international politics. Its ability to weave a suspenseful narrative while offering a glimpse into the world of diplomacy makes it a must-watch Netflix Original Series.
9. That '90s Show
That '90s Show is a nostalgic comedy series that is a spin-off to the famous "That '70s Show." It transports viewers back to the 1990s, following the lives of a group of friends as they navigate the ups and downs of adolescence in this iconic decade.
Why It's a Must-Watch: That '90s Show captures the spirit and charm of its predecessor while offering a fresh, humorous look at the '90s. Its nostalgic appeal, relatable characters, and witty humor make it a delightful trip down memory lane.
10. The Lincoln Lawyer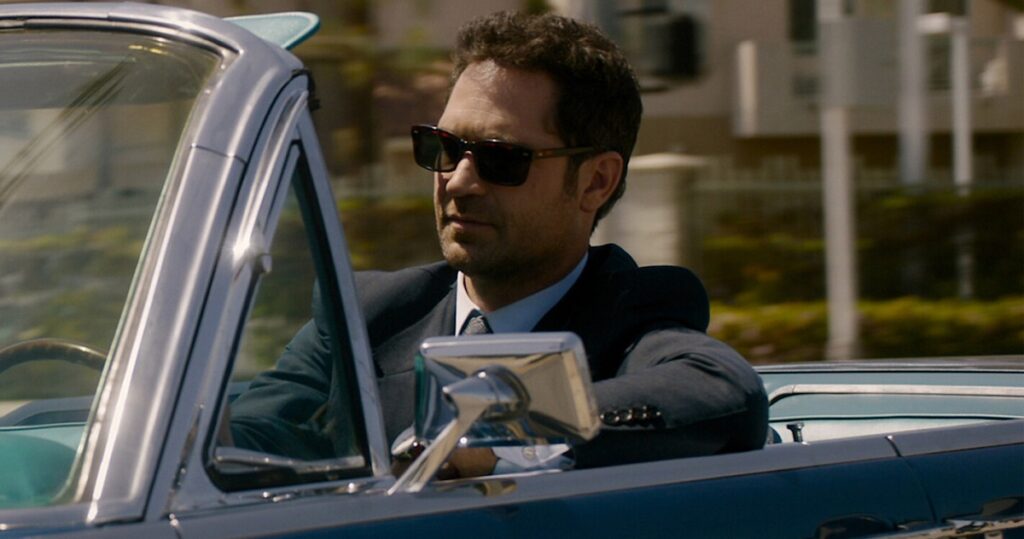 Legal eagles should prime your notepads as you catch The Lincoln Lawyer. This is a legal drama based on Michael Connelly's best-selling novels. It follows Mickey Haller, an iconoclastic idealist, who runs his law practice out of the back of his Lincoln Town Car, as he takes on cases big and small across the expansive city of Los Angeles.
The Lincoln Lawyer stands out for its compelling characters, intricate plotlines, and gritty yet realistic portrayal of the legal world. The blend of suspense, drama, and character-driven storytelling makes it on for the books.
How to Watch Netflix Original Series With a VPN
As a Netflix enthusiast, you might have experienced the frustration of being unable to access particular Netflix Original Series due to geographical restrictions. This is where a Virtual Private Network (VPN) comes in handy.
A VPN allows you to change your virtual location, making it appear like you're browsing from a different country, thereby unlocking content unavailable in your region.
Here's a simple step-by-step guide on how to watch Netflix Original Series with a VPN:
Choose a reliable VPN service. Look for one with solid security features, a no-logs policy, and plenty of servers worldwide.
Download and install the VPN app on your device.
Open the VPN app and connect to a server in the country where the Netflix Original Series you want to watch is available.
Once connected, navigate to Netflix. You should now have access to the content library of the country you're virtually in.
Search for the Netflix Original Series you want to watch, sit back, and enjoy!
Watch All Netflix Originals With NordVPN
Unlock the full potential of your Netflix subscription with NordVPN! As a Netflix enthusiast, you deserve to enjoy all the captivating Netflix Original Series, no matter where you are. With NordVPN, geographical restrictions are a thing of the past.
Why You Need a VPN to Watch Some Netflix Original Series
you might have noticed that only some shows are available in some regions. Like many other streaming platforms, this is because Netflix segregates its content by region due to licensing agreements.
These agreements can restrict where specific content is available, making some shows and movies accessible in one country but not in another. A VPN can help you;
Bypass Geographical Restrictions: As mentioned earlier, some Netflix Original Series are only available in certain countries. A VPN allows you to bypass these geographical restrictions.
Maintain Privacy: A VPN encrypts your internet connection, ensuring your online activities remain private and secure from prying eyes.
Avoid Throttling: Internet Service Providers (ISPs) sometimes throttle bandwidth during peak times or when they detect heavy data usage, like streaming. A VPN hides your online activity from your ISP, helping you avoid potential throttling and enjoy smoother streaming.
Ending Credits: Concluding Our Netflix Original Series Guide
From fantasy epics and thought-provoking anthologies to gripping documentaries and nostalgic comedies, Netflix continues to push the boundaries of storytelling. As we journey through the captivating world of Netflix Original Series, it's clear that these shows offer something for everyone.
And with a VPN, you can ensure you're not missing out on any action, no matter where you are. So, grab your remote, get comfortable, and let the binge-watching begin!
Frequently Asked Questions